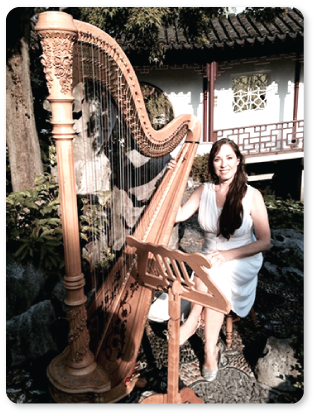 Welcome to Harpistry
Mehlinda Heartt is a professionally recognized Harpist in Vancouver and the Lower Mainland with 35 years of musical experience, performing for Weddings, Receptions, Corporate Functions. Festivals, Concerts, Private Functions and Funerals.
Besides offering her services as a Solo Harpist, Mehlinda also has Duos, Trios, and larger performing groups, with combinations of instruments such as Harp, Harps, Flute, Violin, Cello and Percussion. Larger groups include 'Blue Lotus' and the 'Celtic Harp Choir'.
Mehlinda teaches at the 'Celtic School of Music' as well as 'Mozart School of Music' and is also a private instructor. She has also recorded on various contemporary artists CD's.
Available for your perusal: